Croatia: A hot multisport destination
About Croatia: Republic of Croatia is located in central and southeastern Europe. The country (area: 56,594 square kilometres) is bordered by Slovenia and Hungary in the north, Bosnia and Herzegovina in the southeast, Serbia and Montenegro in the east and Adriatic Sea in the west. Capital of Croatia is Zagreb.
Croatia is referred to as the 'Jewel of Adriatic Sea', thanks to its enchanting medieval cities, turquoise waters and rugged mountains. Croatia is an adventurers' paradise.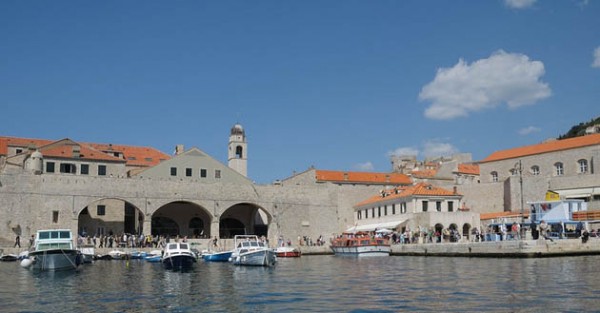 Multisport in Croatia:
Inland- hiking and biking in and around Plitvice, Croatia's premier national park, with its series of 16 travertine lakes and more than 90 waterfalls make the country an ideal tourist destinations for multisport. Due south, tourists can paddle through the narrow canyons of Zrmanja and Krupa, two of the most beautiful rivers in Europe. Hiking in the primeval forests of Krka National Park and on the mountain ridgelines of Paklenica is another spectacular experience to have. The list of excellent multisport tourism does not end here either. Exploring Croatia's magnificent sea coast through kayaking on Vrgada Island and touring the cobblestones street in Trogir, a UNESCO World Heritage Site, mark the culmination of the extraordinary adventure.
Other attractions:
Hiking and kayaking at Dubrovnik
Visiting Diocletian's palace in Split
Hiking spectacular Biokovo Mountain
Exploring Mostar town in Herzegovina
Trip to one of the lovely Elafiti Islands
Croatia multisport: A multisport itinerary:
Day 1:
The trip begins in Zagreb, the capital city. Boarding in the hotel and exploring the city's main attractions. A brief orientation on the upcoming trip in the hotel lobby.
Day 2:
Starting for Plitvice Lakes National Park, a UNESCO World Heritage Site after breakfast. The drive to the park through lovely countryside is spectacular. After reaching Plitvice, the trip begins on foot. Plitvice Park comprises sixteen turquoise lakes linked together with waterfalls and pools. These lakes are surrounded by beech and pine trees and are home to a vast array of wildlife.
Day 3:
Day to explore Croatian countryside by bicycle. Barac's Caves, featuring fascinating karsts formations, are a big draw here. Relaxing at Korana Village in the evening.
Day 4:
Traveling south into the 'Wild West' narrow canyons of the Zrmanja and Krupa Rivers. The medieval Krupa Monastery falls en route. Paddling, rafting and kayaking on the rivers are a great joy. Overnight stay in the coastal city of Novigrad.
Day 5:
Reaching Paklenica National Park, a good hiking destination for the locals. Seeing Velebit Mountains near the coast and the gorges Mala Paklenica and Velika that cut the mountain. Borisov Dom is a high mountain hut here. Returning to Novigrad.
Day 6:
Boating to the small island of Vrgada and visiting town of Trogir.
Day 7:
This is the last day of the journey and the tourists are taken to Krka National Park featuring fantastic karst formations and waterfalls. Visit to Skradinski Buk waterfall.
Day 8:
Starting for Split airport to return home.
Weather:
Mediterranean climate with typically warm and sunny summer. Temperature is usually cooler from May to June and September to October. Rain is always a possibility.