Snorkeling Great Barrier Reef
Great Barrier Reef is the largest reef system in the world and is located in the Coral Sea off the coast of Queensland in north-east Australia. The reef system comprises nearly 3,000 individual reefs and 900 islands stretching for over 2,600 kilometres and spread over an area of 133,000 square miles. Great Barrier Reef is located in the Coral Sea, off the coast of Queensland in north-east Australia. Great Barrier Reef is composed of billions of tiny organisms called coral polyps. The reef structure, which is visible from outer space, encompasses a diverse marine ecosystem featuring about 400 species of coral habitat for over 1500 varieties of fish and other invertebrate species. The reef was listed as a World Heritage Site in 1981. A large part of the reef is protected by Great Barrier Reef National Park, which has been set up to reduce the impact of human activities that could hamper the reef and its environment.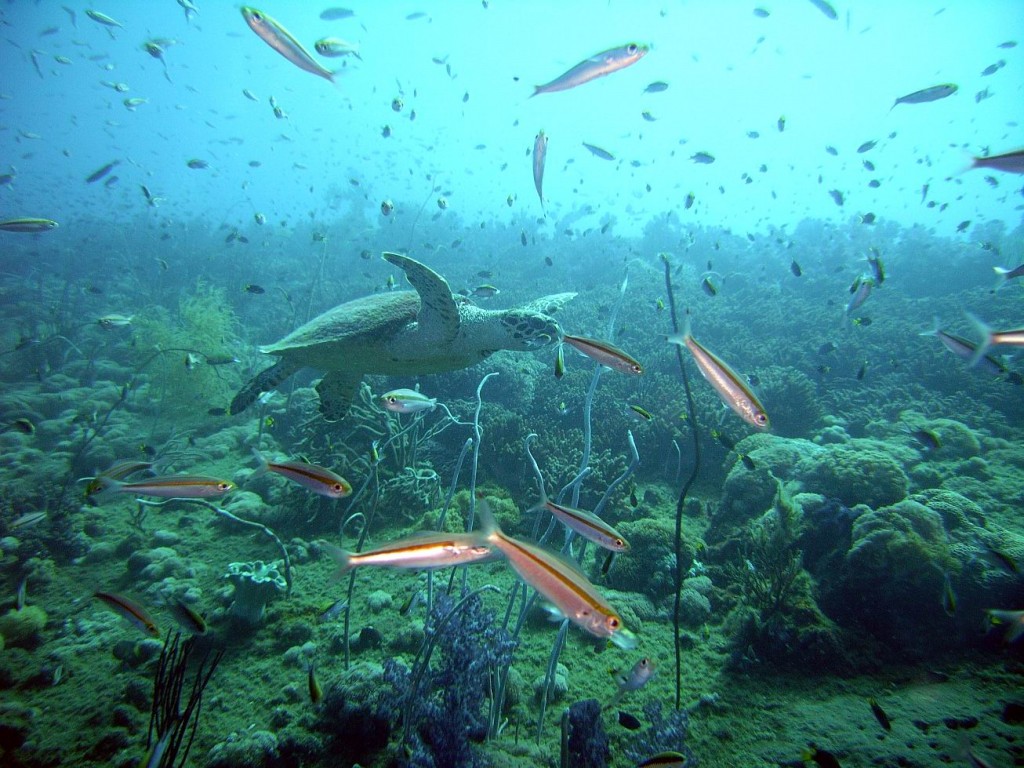 Snorkeling Great Barrier Reef:
Great Barrier Reef, which is one of the world's most accessible reefs, offers great scope for snorkeling. Most of the day snorkeling trips at Great Barrier Reef include guided tours. Even those who have no experience in snorkeling whatsoever, it is always advisable to give it a go at Great Barrier Reef. Many of the snorkeling sites at Great Barrier Reef are shallow enough which make it easier for the divers and snorkelers to be mesmerised by the beauty beneath the water. The water is clear and warm and one looses track of time while swimming. Freshers must seek assistance from companies offering guidance. Access to the reef, because of its distance from the shore, is difficult but not impossible for independent tourists and divers.
Snorkelers can visit Great Barrier Reef in several ways, like:
Through live aboards, many of which hail out of Cairns and Port Douglas. However, most of these cater more to divers rather than the snorkelers.
A lot of casual visitors to the Great Barrier Reef undertake snorkeling on large day boats that operate from Cairns and Port Douglas. This technically takes one into Great Barrier Reef water. However, although the transit boats to reach the reef are fast, arrival of a large number of people make the actual time spent in the river fairly limited.

One can also spend a few days at either of the resorts at Lizard Island resort, Heron Island or Lady Elliot Island. For more adventurous snorkelers, there are a few campsites on Lizard Island that offer neither water, food nor even power. Each of these locations offer shore snorkeling in sandy beach terrain, shallow patch reef and table corals.
Taking resorts' boats to explore further afield.
Reaching:
By air:
Cairns airport, which is served by major international, national and state carriers.
By rail:
Railway is a great way to reach Cairns and the Tropical North. Services available five times a week.
Accommodation at Great Barrier Reef:
Cairns
Cauirns Northern Beaches
Port Douglas
Palm Cove
Daintree
Gulf Savannah and Outback
Cook Town and Cape York