Glacier Bay National Park
Glacier Bay National Park is located in Alaska in the United States. The area around Glacier Bay was acclaimed as Glacier Bay National Park and Preserve on December 2, 1980. The park area was included in the International Biosphere Reserve in 1986 and is part of a UNESCO World Heritage Site. The park is spread over 13,287 square kilometres with most of the park is a designated wilderness area.
Wildlife in the national park includes deer, mountain goats, bears, whales and waterfowl.
Air route is the easiest way to reach the park. During summertime, ferries are available to reach the small community of Gustavus or directly to the marina at Bartlett Cove. There is no road connectivity.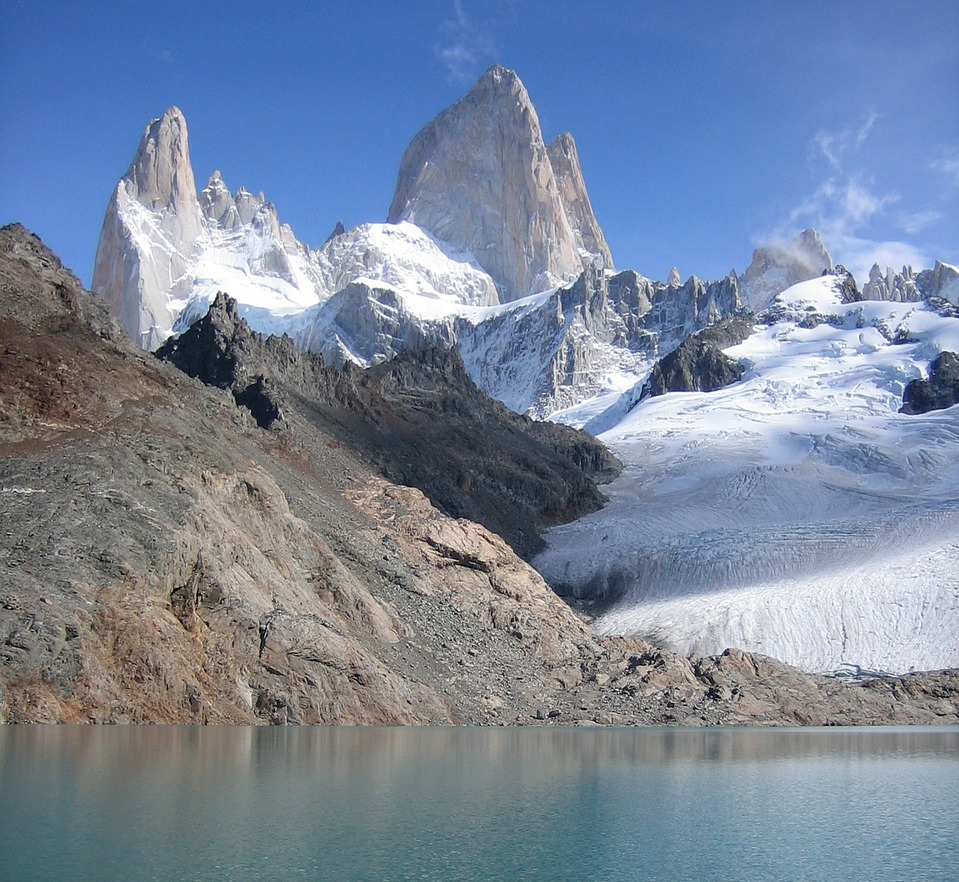 Exploring Glacier Bay:
Glaciers descending from the high snow capped mountains into the bay form ice display. Once Muir Glacier was the bay's most famous glacier (nearly 3.2 km wide and about 81 metres tall) but today it has receded to a great extent. Most visitors today visit the region to see Margerie and Lamplugh Glaciers. The entire Glacier Bay was glacier-bound till the 18th century.
Glacier Bay cruising and kayaking:
Glacier Park National Park with its snow-capped mountains, tidewater glaciers, deep fjords and freshwater streams, is a land of great contrast. It is a great adventure to explore a vibrant land and seascape that is home to a great variety of flora and fauna. The adventure in Glacier begins in Gustavus, a picturesque little town.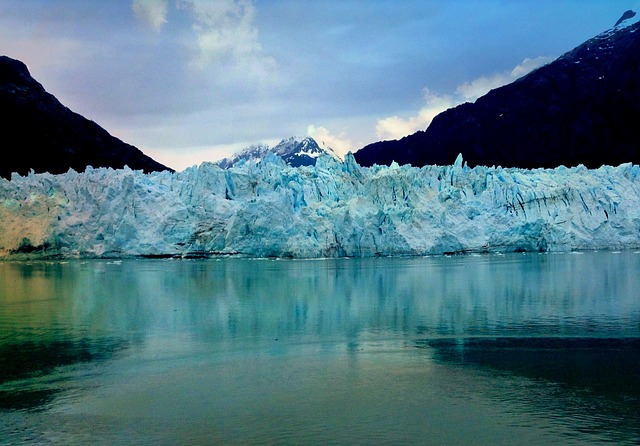 Exploring Glacier Bay: A probable itinerary
Day 1 (At Bartlett Cove, Reid Glacier):
The adventure begins early in the morning. From Gustavus reach Bartlett Cove by 8 a.m. Boarding the MV Sea Wolf and cruise up bay to reach Reid Glacier. The 6-hour journey features incredible vistas like wildlife and acrobatic whales. After reaching Reid Glacier, travelers can take an introductory lesson on kayaking followed by paddling. Evening stay at Reid and watching the sunset over Glacier Bay.
Day 2 (At Lamplugh Glacier, John Hopkins Inlet, Margerie):
Reaching Lamplugh Glacier after breakfast. Given a favourable weather, tourists can climb up the mountain next to Lamlugh to get a bird's-eye view of the top of a glacier. After returning, all can enjoy the lunch on board with a view of John Hopkins Glacier. The next destination is Tarr Inlet.
Day 3 (At Tidal Inlet, North Sandy Cove):
Reaching Tidal Inlet to get glimpse of forested hills and shimmering waterfalls. On the way, scan the beaches and waters for various wildlife and high cliffs above Gloomy Knob for mountain goats. N. Sandy Cove, Puffin Island and Fairweather Mountains are other top attractions.
Day 4 (At Dundas Bay):
The beach at Dundas is a remarkable one where one can pick strawberries, learn about and taste native plants. Wildlife like otters, black bears, wolves and moose and marmots graze the meadows here.
Day 5 (At Dundas Bay, Taylor Bay):
Cruising around Taylor Bay or Fern Harbor area in the shadow of the Great Brady Ice Field. Viewing sea lion is a big attraction.
Day 6 (At Icy Strait, Bartlett Cove):
Watching and kayaking with humpback whales on the final day.